Why A Glass Splassback For Your Bathroom Is Important
When Renovating Your Bathroom, Should You Choose Tiles Or A Glass Splashback For The Walls Of Your Shower?
Tiles were the traditional choice, typically popular because there was a range of colours and they were seemingly a lower cost option.
However, there are many options available in terms of design with the glass splashbacks we can offer you for your bathroom and there are also many other benefits of choosing glass over tiles.
When it comes down to choosing whether you will use tiles or a splashback in your bathroom, it is important you consider three things: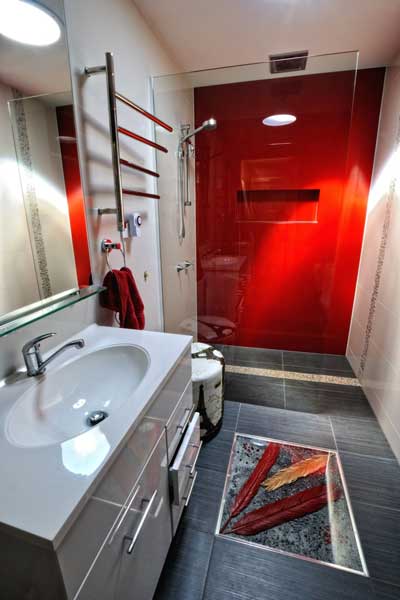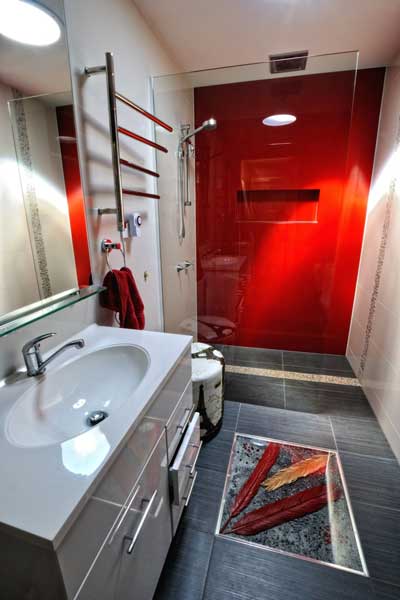 QUALITY OF THE PRODUCT
1. Quality is critically important when choosing your splashback because any renovation to your home is aimed at improving it and making an investment which not only looks amazing but also adds value.
In order to add value to your home, you should choose a good quality product because, like anything else, you get what you pay for and the last thing you want is a cheap splashback falling and shattering everywhere (especially if you have other people using your bathroom who could get hurt).
Our splashbacks are manufactured locally here in Melbourne. They are 6mm toughened glass which means they are highly resistant to knocking and won't crack unnecessarily. All of our splashbacks are custom made to fit the specific size you require and they are also installed by our team of qualified professionals.
The paint which adds the amazing colour and designs we have available is sprayed on the back of the glass and will not de-laminate or fade and will stay vivid for the life of your bathroom.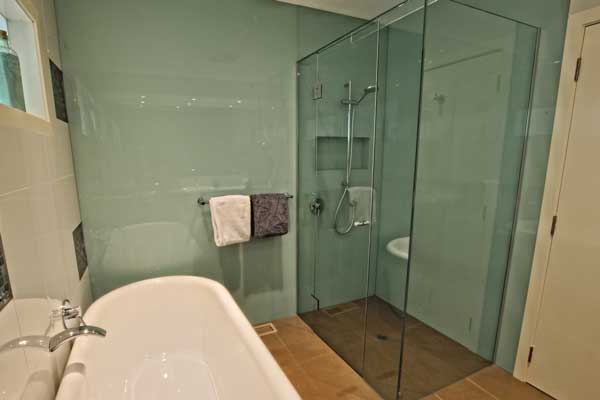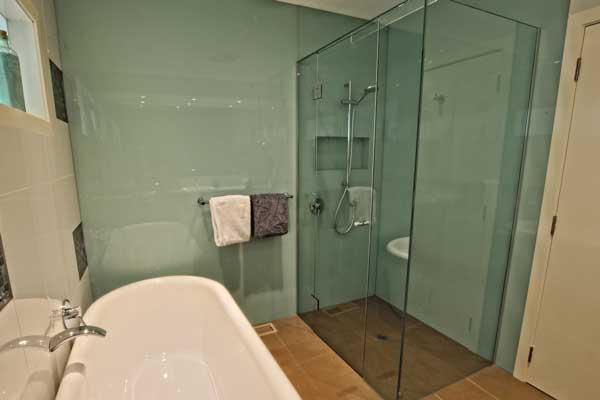 ONGOING MAINTENANCE REQUIRED
Maintaining your bathroom is not exactly something that is enjoyable and yet it is critically important in order to ensure you do not encounter water damage.
Did you know that we can help you reduce the maintenance required so that you can spend your time doing something you actually enjoy?
Our shower panels are made as single glass panels and we carefully caulk (seal) all of the edges, so that there is nowhere for water to penetrate and cause damage over time.
As an additional service with our shower splashbacks and shower screens we also offer NanoDiamond coating. It acts as an invisible barrier by sealing microscopic pores of glass which then eliminates the need to use harsh chemicals and scrubbing. It also prevents the glass from permanent etching which tends to happen over time. NanoDiamond coating reduces the typical cleaning required by up to 90% and is offered with a 10 year warranty.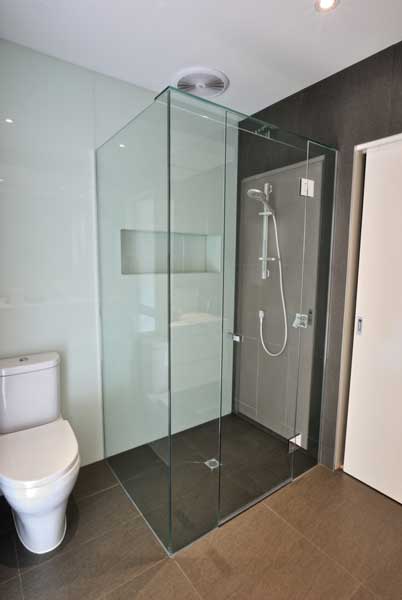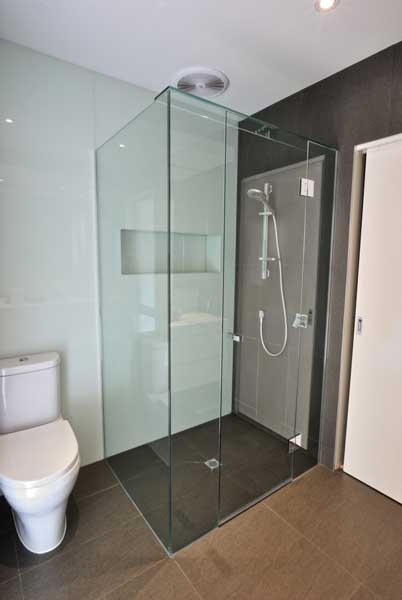 DESIGN
If you are investing money to upgrade your bathroom, then you want it to look as good as possible! Having a glass splashback in your shower enables you to have nice clean lines and we also have an extensive colour range you can choose from.
When combined with a beautiful frameless shower screen, it will make your bathroom feel clean and open. If your bathroom is a smaller space then having the glass splashback combined with a frameless shower screen can also open it up a lot.
If you are renovating your bathroom and would like to know what we can offer you to suit the design you are looking for then you can arrange a personalised quote and consultation below.
Disclaimer:
All data and information provided in this blog is for general reference and does not constitute specific construction or interior design advice. Famous Frameless Pty Ltd does not have any liability for any errors or omissions in this blog or any losses or damages arising from its display or use.
Famous Frameless serves Northern & Western suburbs of Melbourne and are happy to help.
Tell us about your project below