Famous Frameless
Glass Splashbacks
We Are Your Melbourne Glass Splashback and Frameless Shower Screen Experts
Famous Frameless
Glass Splashbacks
We Are Your Melbourne Glass Splashback and Frameless Shower Screen Experts
We're Still Operating and taking steps to ensure the safety of both staff, and our customers.

Personal
Every job is personal to us. Our goal is for you to be thrilled with the end result.


Professional
Our approach, products and workmanship are central to everything we do. We put in the time and effort to provide each home a high quality service.

EXCELLENT VALUE
Whilst greatest quality and care taken with our work, we remain cost competitive.

Consultative
We'll work with you every step of the way to achieve your vision and outcome.


Transparent
We'll always be open, honest and objective in our communication with you.

TIMELY
Our efficient order and production processes allow for quick turn around times.

Melbourne Glass Splashbacks By Famous Frameless
Why choose Famous Frameless?
Quite simply, we love glass splashbacks!
With our clients, we create, design and install simply stunning glass splashbacks across a large part of Melbourne.
We know you have a choice of splash back suppliers. In fact, these choices can be overwhelming and make the decision on who and what to use harder than it needs to be.
We make it simple.
We are passionate about our work and are often called perfectionists by our clients. Our product and service is high quality and reliable.
From our consultative client approach, to the selection of beautiful materials and our meticulous installation process, we ensure you are not only satisfied, but delighted with the end result. Installed on time and to a high standard.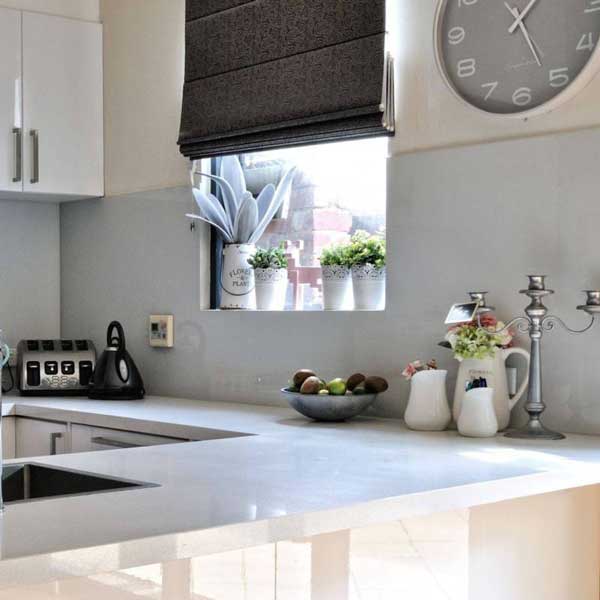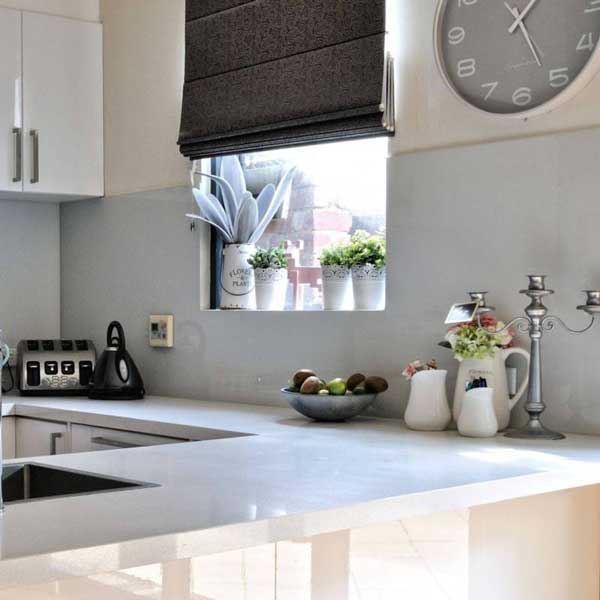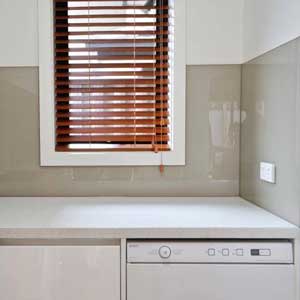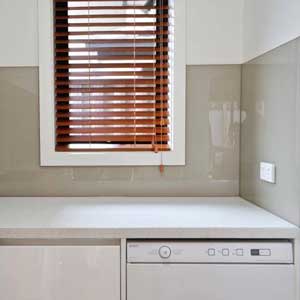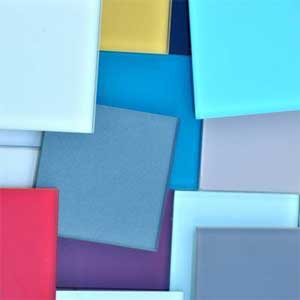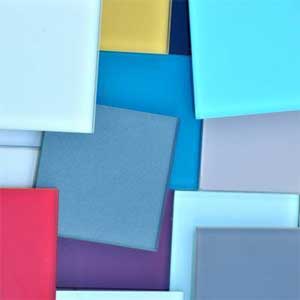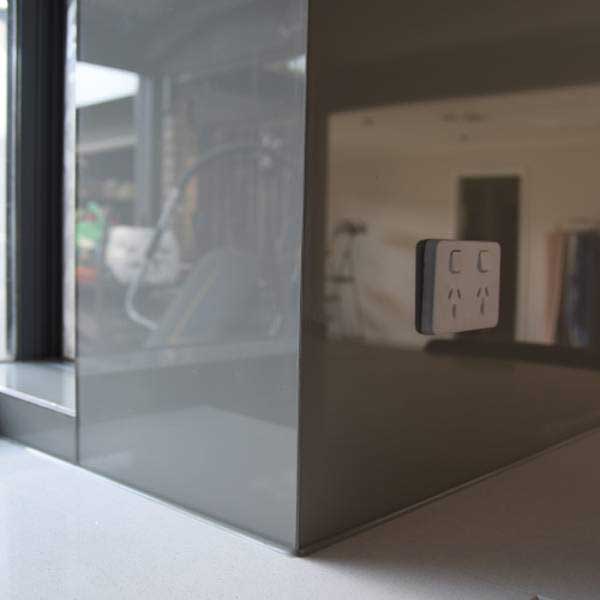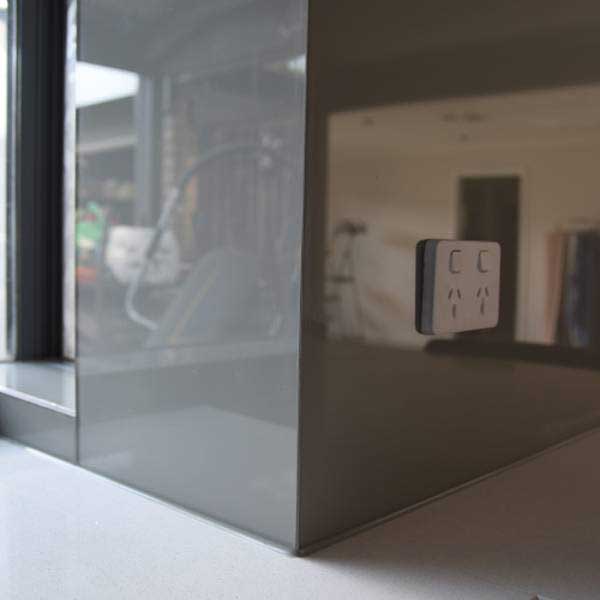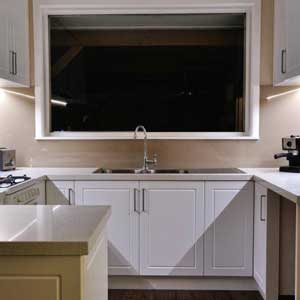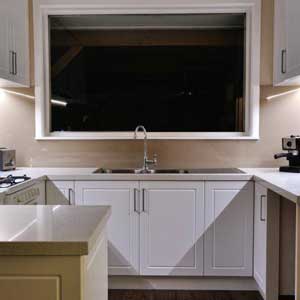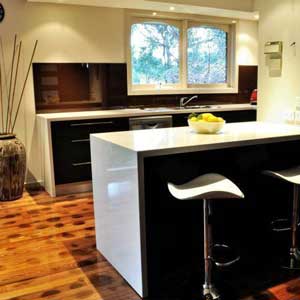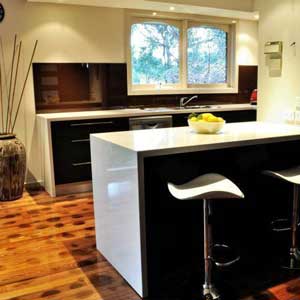 Why choose Glass For Your Splashbacks?
In addition to its functional nature and beautiful finish, glass is also remarkably tough and in the often brutal kitchen environment, this is essential.
From its beautifully smooth, non-porous surface and design, it offers amazing benefits including heat, stain and mould resistance when installed in your home.
Even better, glass splashbacks are easy-to-clean! Perfect for kitchens and bathrooms
For diversity, ever evolving new technologies have allowed splashback glass to be manufactured in a range of colours and design styles to suit the individual taste, needs and requirements of your home.
From various tints of mirror, painted and even printed glass options to suit simply endless designs and styles, glass is becoming the sought after material for splashbacks.
Visit our glass splashback gallery for some new inspiration.
Glass Selection
Clear glass: This has a natural and consistent green hue throughout the product and is better for darker colour glass splashbacks. To keep decisions easier, we have formulated colours that work best with this glass type.
Starphire glass: With a lower iron content, Starphire is the clearest glass available and works best with whites or light colours. It is also the best option for matching glass splashbacks with existing kitchen or other room colour schemes.
Colours and finishes
Glass Splashbacks – Colours and finishes
Obviously glass splashbacks for each client will have different requirements. We seek to understand each client's needs and provide splashback options to best suit those needs with the product they want. In regard to colour, whether you desire a more traditional painted glass splashback (these are available in solid colour and metallic), digitally printed glass splashbacks, or even mirror splashbacks we have the range and flexibility to find a solution for you.
We'll also provide samples so you can compare on-site what look may best suit the room before the product is installed in your home. Alternatively, have a look at our extensive image gallery of previous splashback projects to see if they provide you with some inspiration.
Are glass splashbacks just for the kitchen?
Absolutely not!
From the kitchen to the laundry, from the stove top to the bathroom vanity, glass splashbacks are incredibly flexible and functional and can be cut and fitted to almost any space you desire.
Learn more about what you can achieve with our glass splashbacks.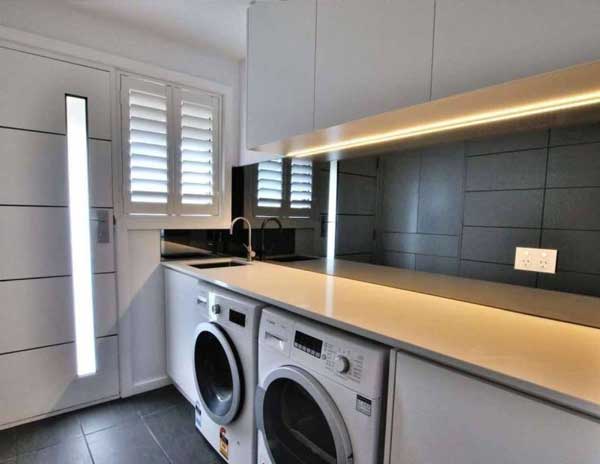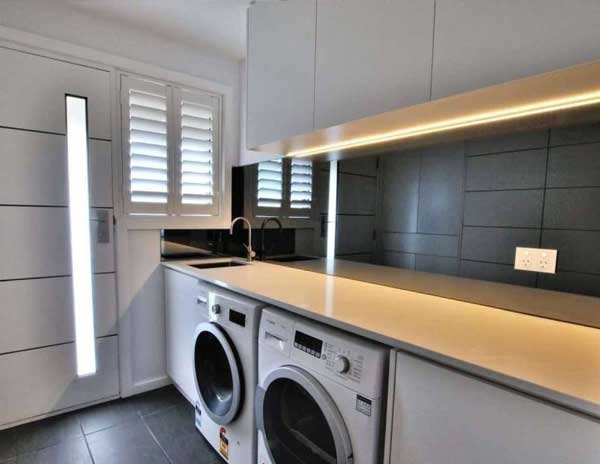 Glass Shower Screens By Famous Frameless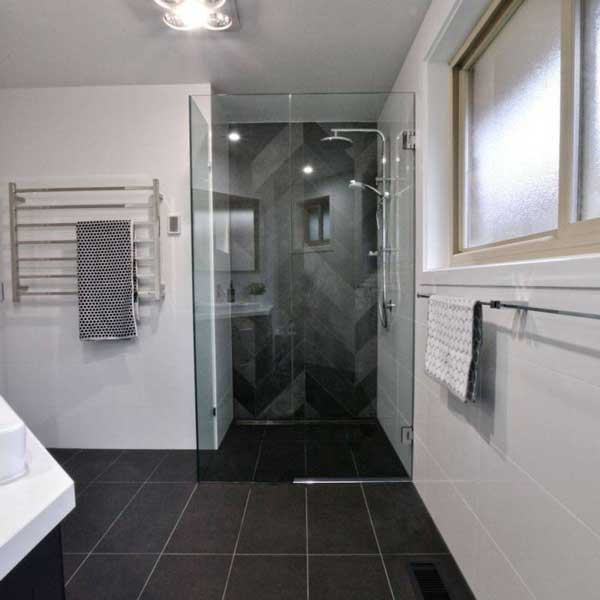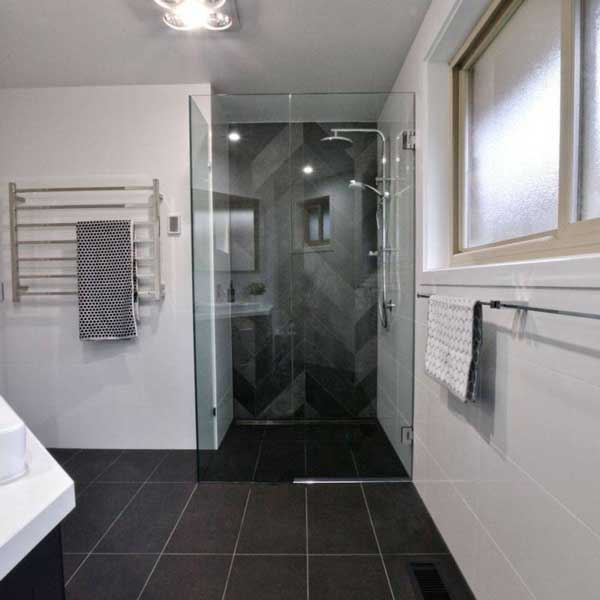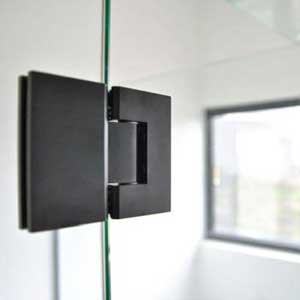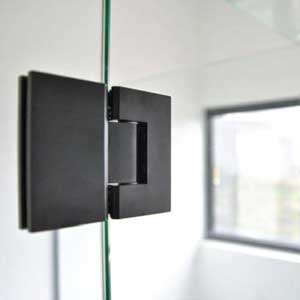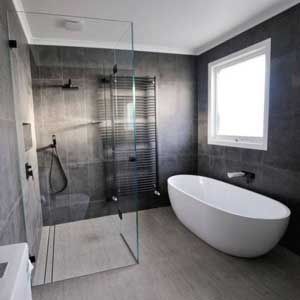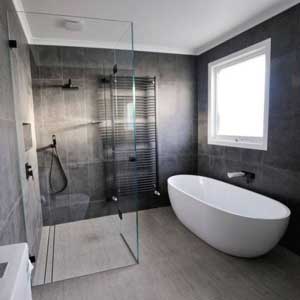 Why choose Famous Frameless?
As with our glass splashbacks, we work with our clients through every stage of selecting and installing their frameless shower screens in Melbourne.
Very much an item of individuality, frameless shower screens have become a central feature of the modern bathroom. With design and practicality in mind, these beautiful screens offer functionality with clean, beautiful lines that enhance and add value to your bathroom.
Are glass splashbacks expensive?
As important, they are now more cost effective, making them an affordable option for many bathrooms.
Talk to our Melbourne based team about your next splashback installation project today! We are happy to help with advice around the product and service we offer.
Why choose a frameless shower screen?
With no framework to break the seamless lines, our frameless shower screens open up your bathroom and provide a premium look to this very personal space.
With the ability to be customised to almost any bathroom configuration, these elegant panels also increase your bathroom light and are incredibly sturdy – more so than many semi-frameless options.
As with our glass splashbacks, our frameless shower screens are easy to clean and maintain – no hidden seams or edges – and are mould resistant.
Visit our frameless shower screen gallery for some inspiration
Protective NanoDiamond coating
We also offer an additional and, in our opinion, essential finish to keep your shower screen looking as good as the day of installation.
Our NANODIAMOND glass coating protection will not only shield your shower screen from hard water stains and soap scum build up, but keep it looking clean and crystal clear, while keeping your cleaning to a minimum.
Bringing perfection to Melbourne bathrooms
Not all shower screens are the same. Our goal has always been to secure the very best materials – both glass and fittings – to make every shower screen we install more than simply a shower enclosure, but an elegant, beautifully finished and highly-functional addition to the bathroom.
Our shower screen designs are also carefully considered. Every client's requirements and indeed, expectations are different. We never assume we know what a client wants, but consult with them to ensure the end result exceeds expectations.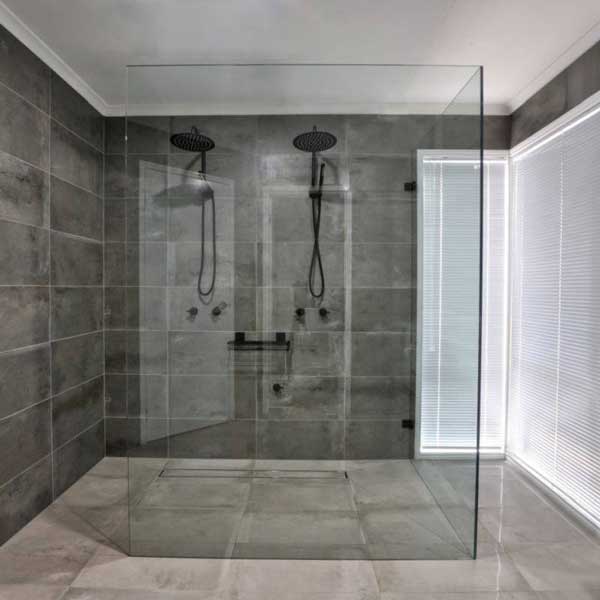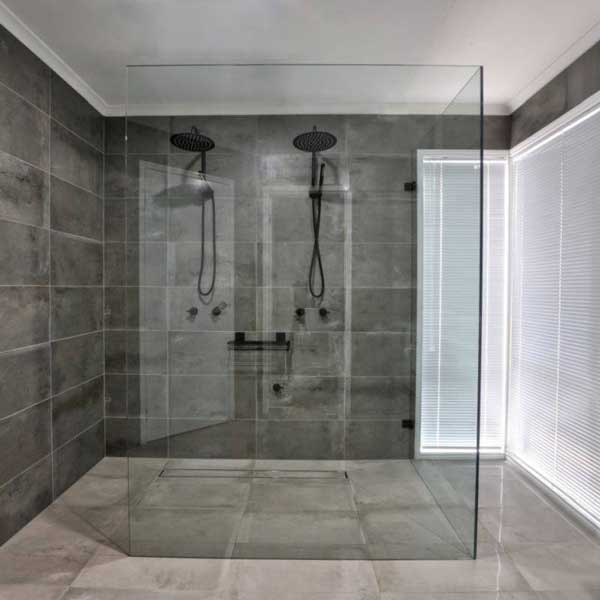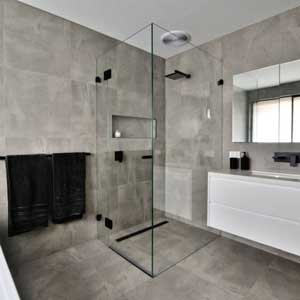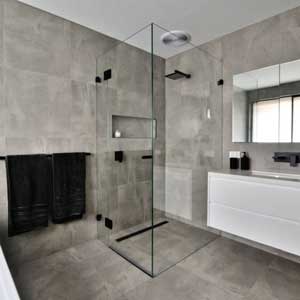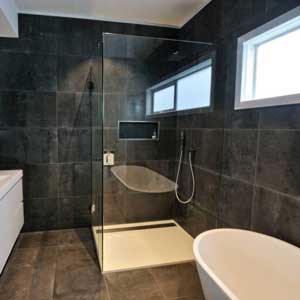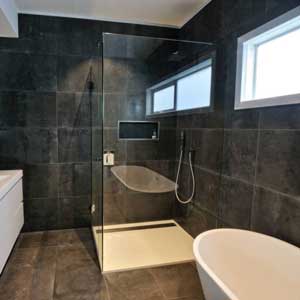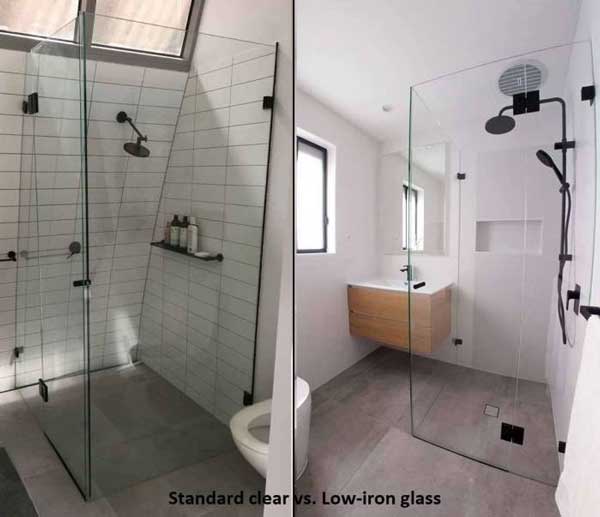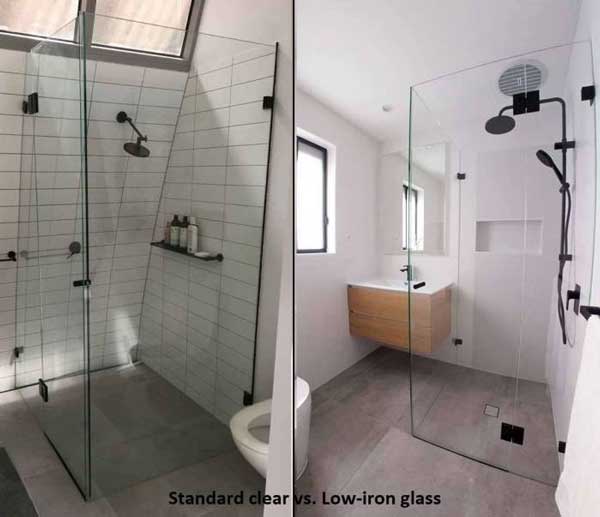 Are frameless shower screens all the same?
To suit varying budgets and personal preferences, we offer a choice of clear versus 'low-iron' glass. Both are of exceptional quality, however, our standard clear panels have a light green colour composition, while our higher-end 'Starphire' range has been manufactured with lower iron levels making the glass clearer.
Lean more about our frameless shower screen range and options here.
Tell us about your project below