WHY CHOOSE FAMOUS FRAMELESS?
Quite simply, we love glass splashbacks!
With our clients, we create, design and install simply stunning glass splashbacks across a large part of Melbourne.
We know you have a choice of splash back suppliers. In fact, these choices can be overwhelming and make the decision on who and what to use harder than it needs to be.
We make it simple.
We are passionate about our work and are often called perfectionists by our clients. Our product and service is high quality and reliable.
From our consultative client approach, to the selection of beautiful materials and our meticulous installation process, we ensure you are not only satisfied, but delighted with the end result. Installed on time and to a high standard.
Famous Frameless Are Known For Being: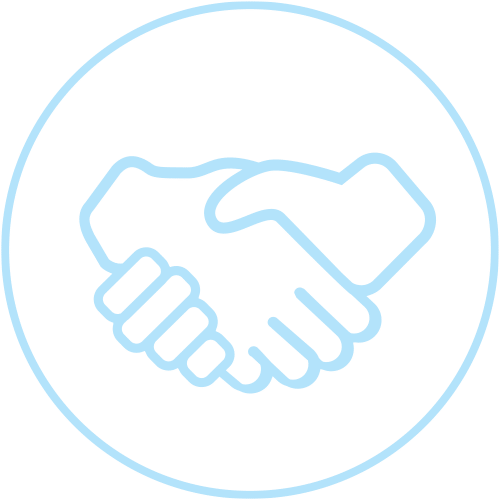 Personal
Every job is personal to us. Our goal is for you to be thrilled with the end result.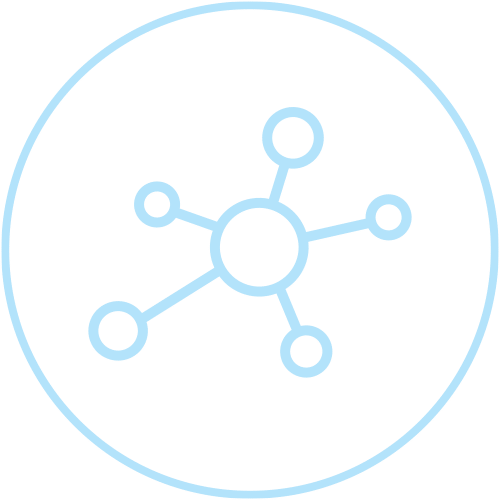 Professional
Our approach, products and workmanship are central to everything we do. We put in the time and effort to provide each home a high quality service.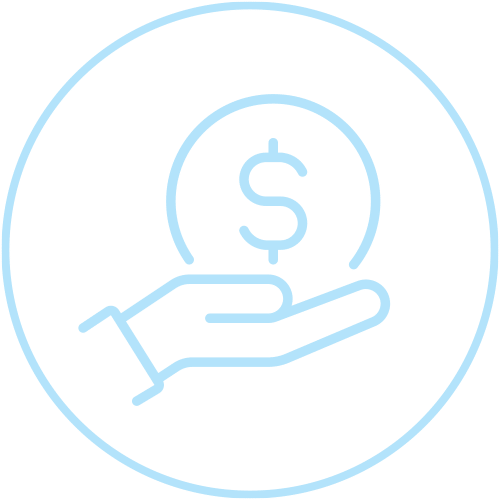 EXCELLENT VALUE
Whilst greatest quality and care taken with our work, we remain cost competitive.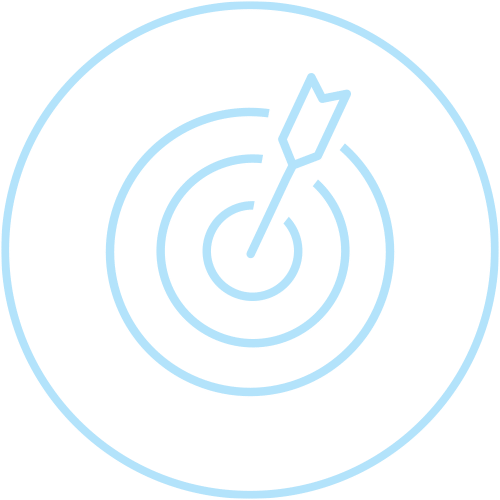 Consultative
We'll work with you every step of the way to achieve your vision and outcome.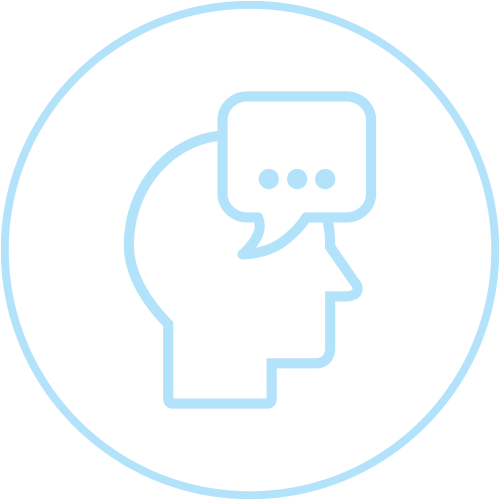 Transparent
We'll always be open, honest and objective in our communication with you.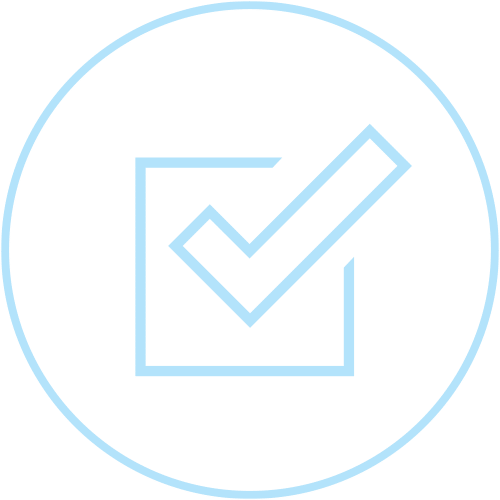 TIMELY
Our efficient order and production processes allow for quick turn around times.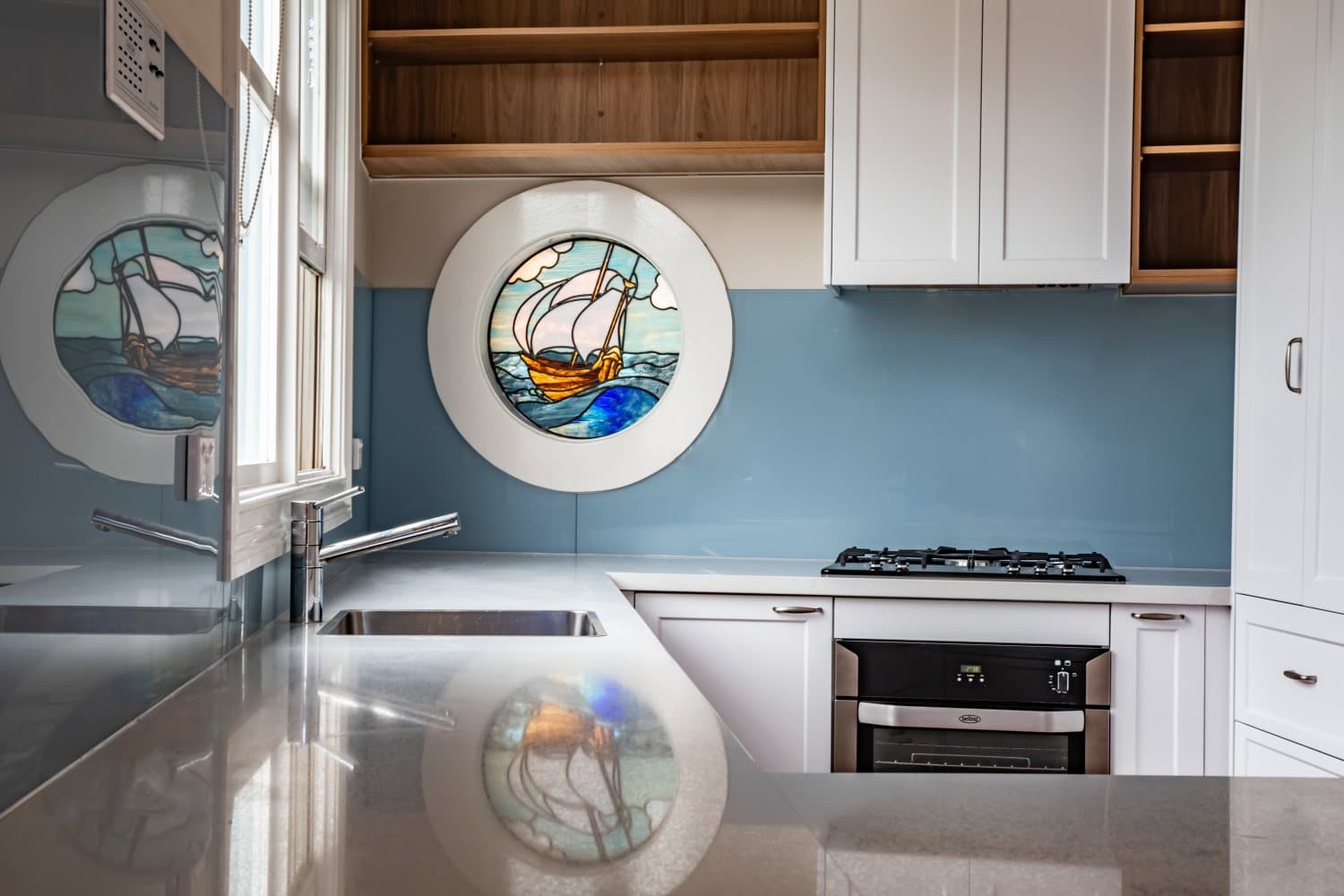 WHY CHOOSE GLASS AS YOUR SPLASHBACK?
In addition to its functional nature and beautiful finish, glass is also remarkably tough and in the often brutal kitchen environment, this is essential.
From its beautifully smooth, non-porous surface and design, it offers amazing benefits including heat, stain and mould resistance when installed in your home.
Even better, glass splashbacks are easy-to-clean! Perfect for kitchens and bathrooms
For diversity, ever evolving new technologies have allowed splashback glass to be manufactured in a range of colours and design styles to suit the individual taste, needs and requirements of your home.
From various tints of mirror, painted and even printed glass options to suit simply endless designs and styles, glass is  the sought after material for splashbacks.
Visit our glass splashback gallery for some new inspiration.
Our End Goal is Simple. Providing a Glass Splashback Result Our Melbourne Clients Are Thrilled About, Not Simply Satisfied.
To do this, we begin with careful and considered material selection best suited to the client's specific glass splashback goals and requirements.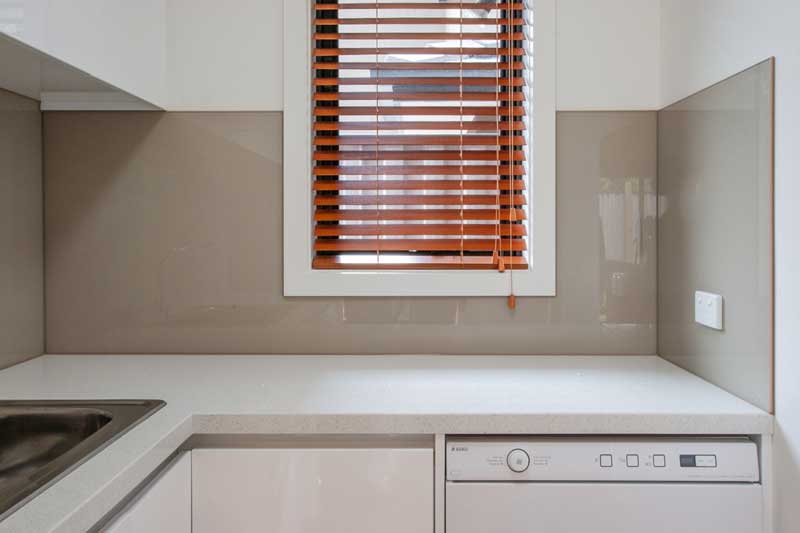 Minimising joins
Our goal is to create a seamless splashback so the finished work has clean lines with minimal joins. This is done after careful consideration of how each cut is to be made to minimise the amount and location of any joins.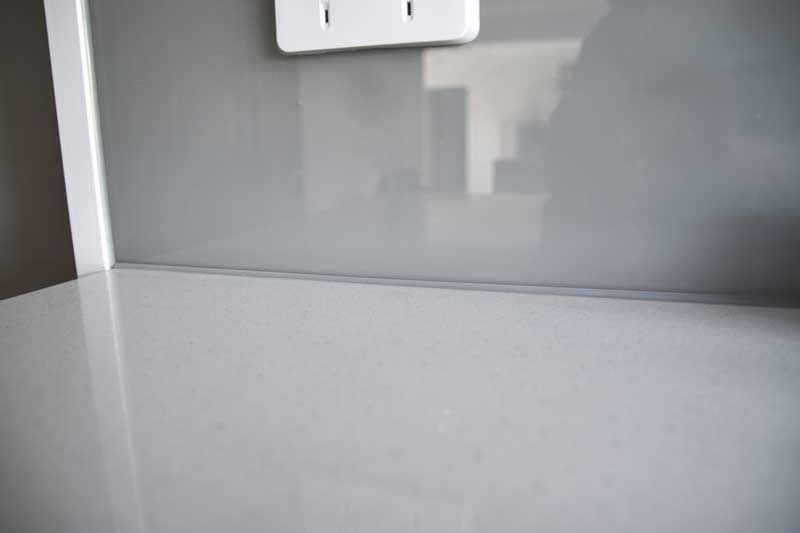 Colour-matched caulking
Around the perimeter and where joins are absolutely required, we use high-quality silicone caulking of the same or similar shade as the glass splashback or your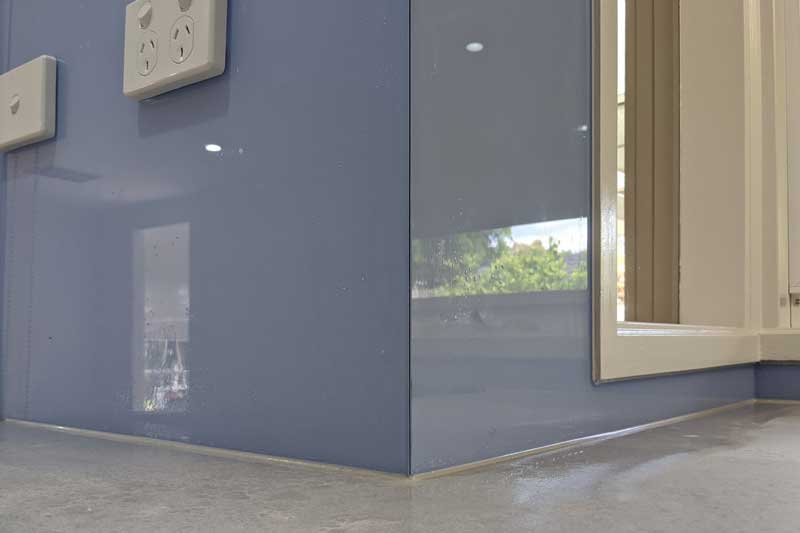 Mitred corners
Where two panels of glass meet at an external corner, we machine mitre (at 45 degrees) the edges and carefully line them up. This provides a beautiful finish, rather than simply 'butting' glass edges.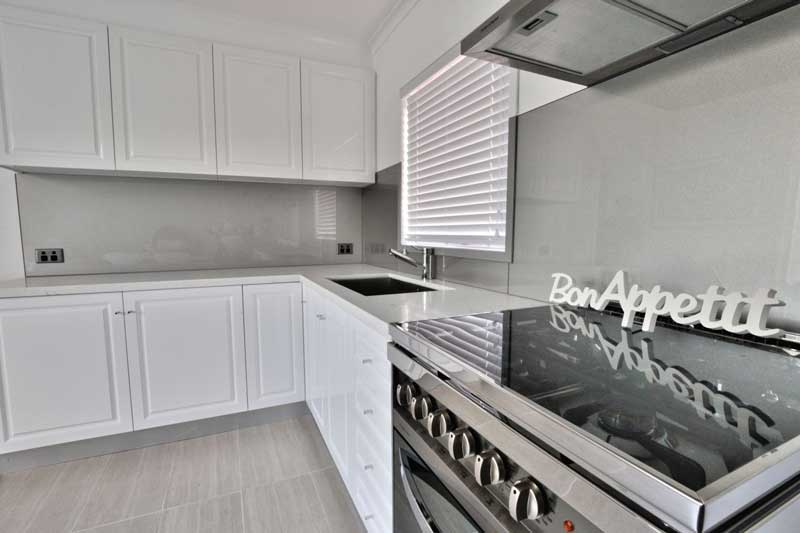 Job completion
Once you are delighted with your finished glass splashback, we leave your home as we found it – clean and tidy.
Once a selection is made, the splashback glass is precisely measured, cut and ready for installation.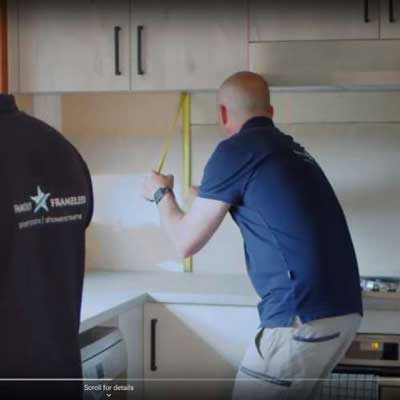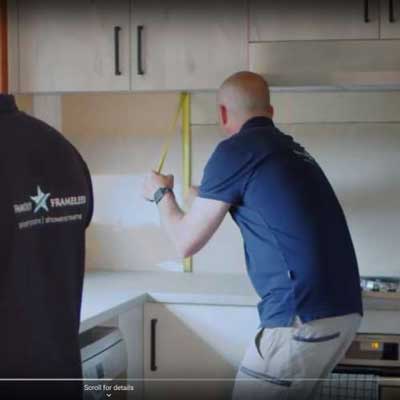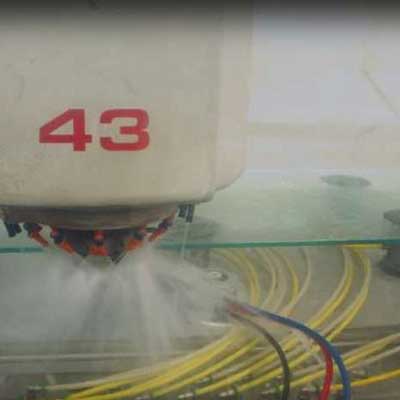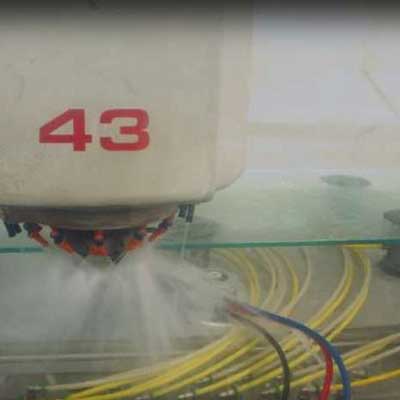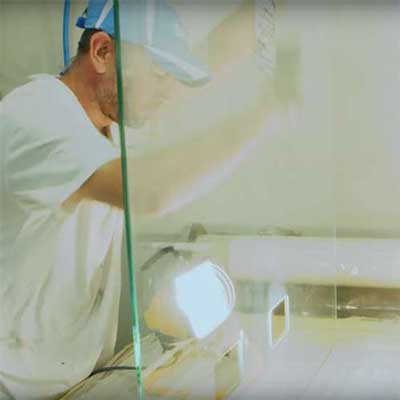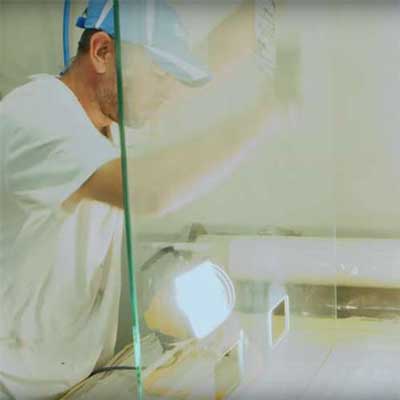 From this point we engage our professional and indeed, meticulous installation process.
The end result is an inspired space that is not only functional, but aesthetically beautiful.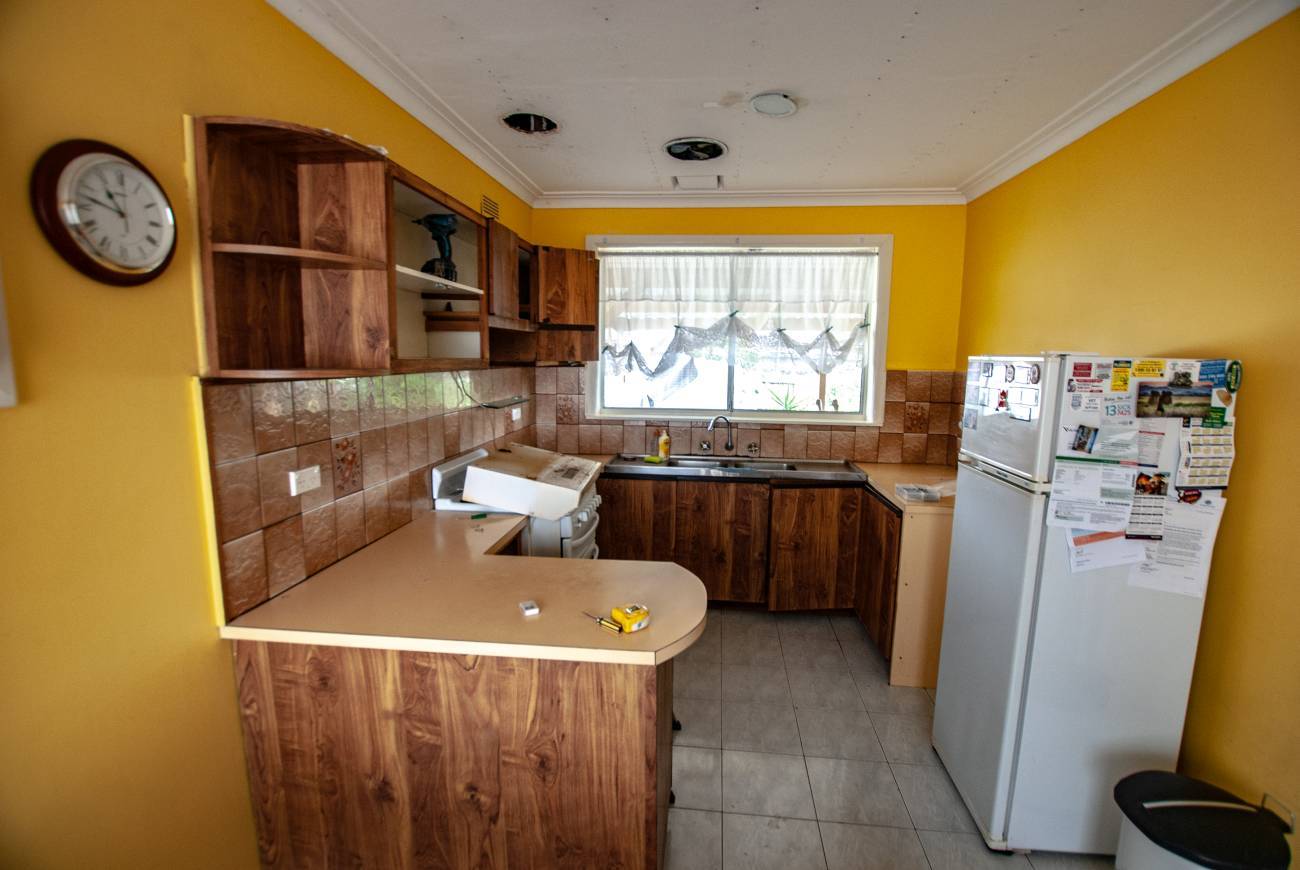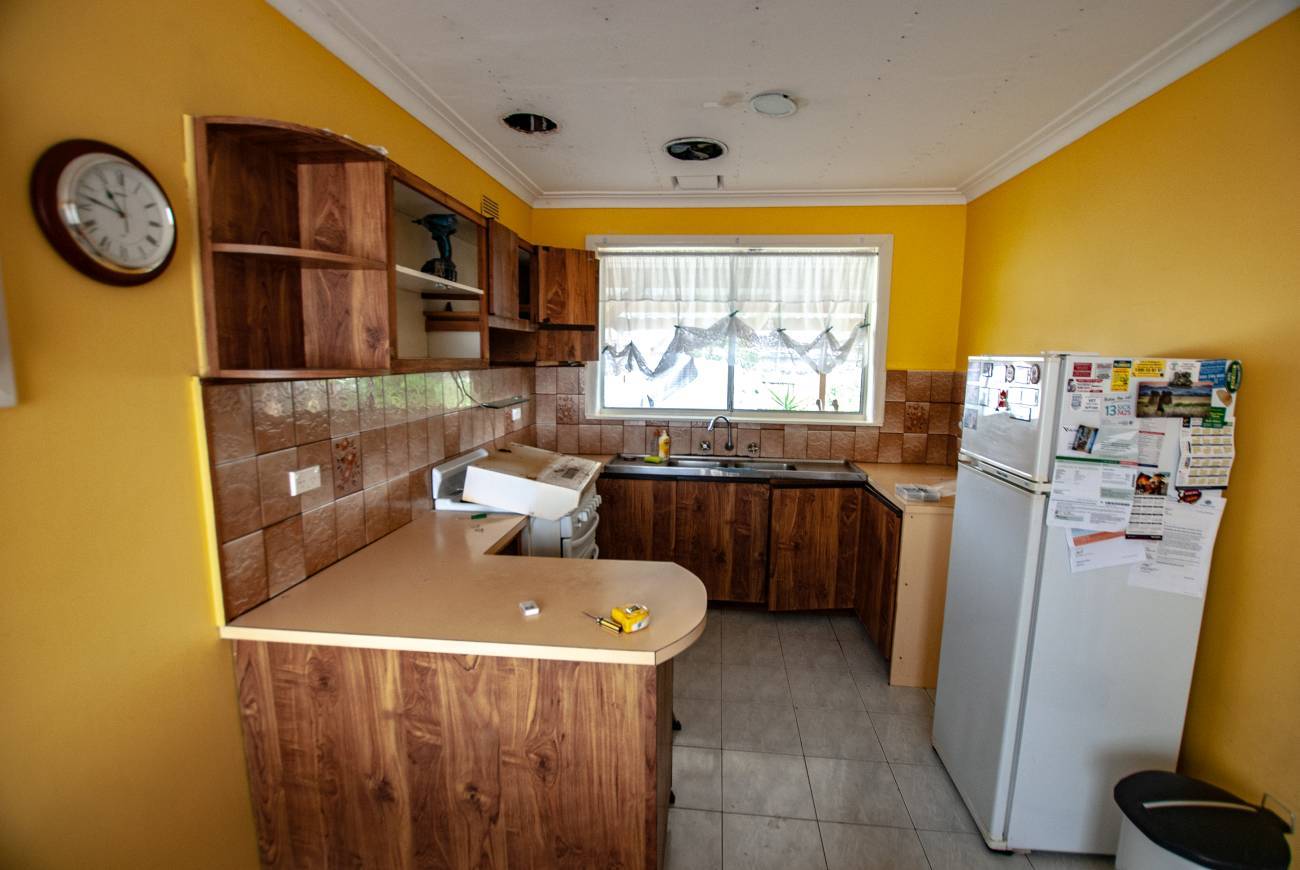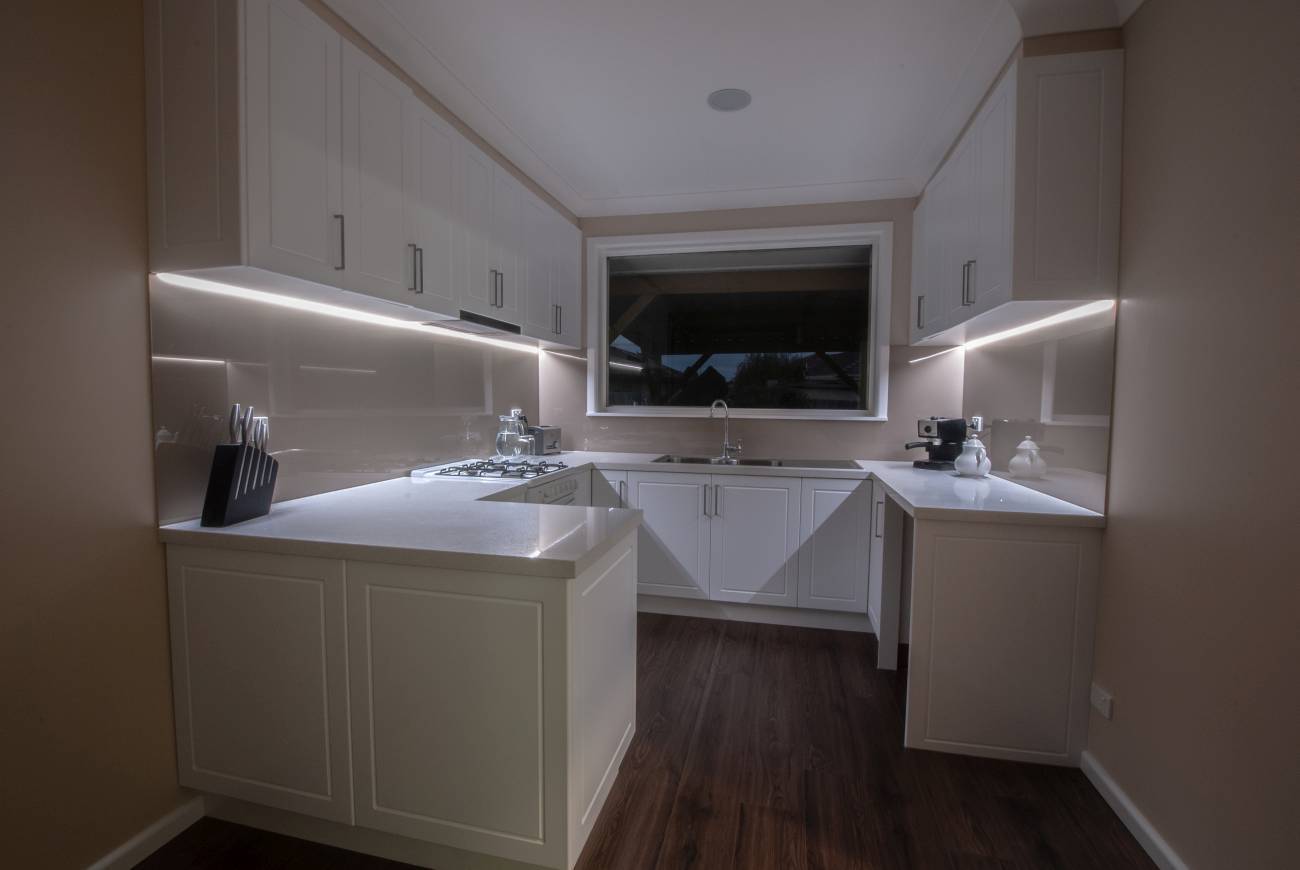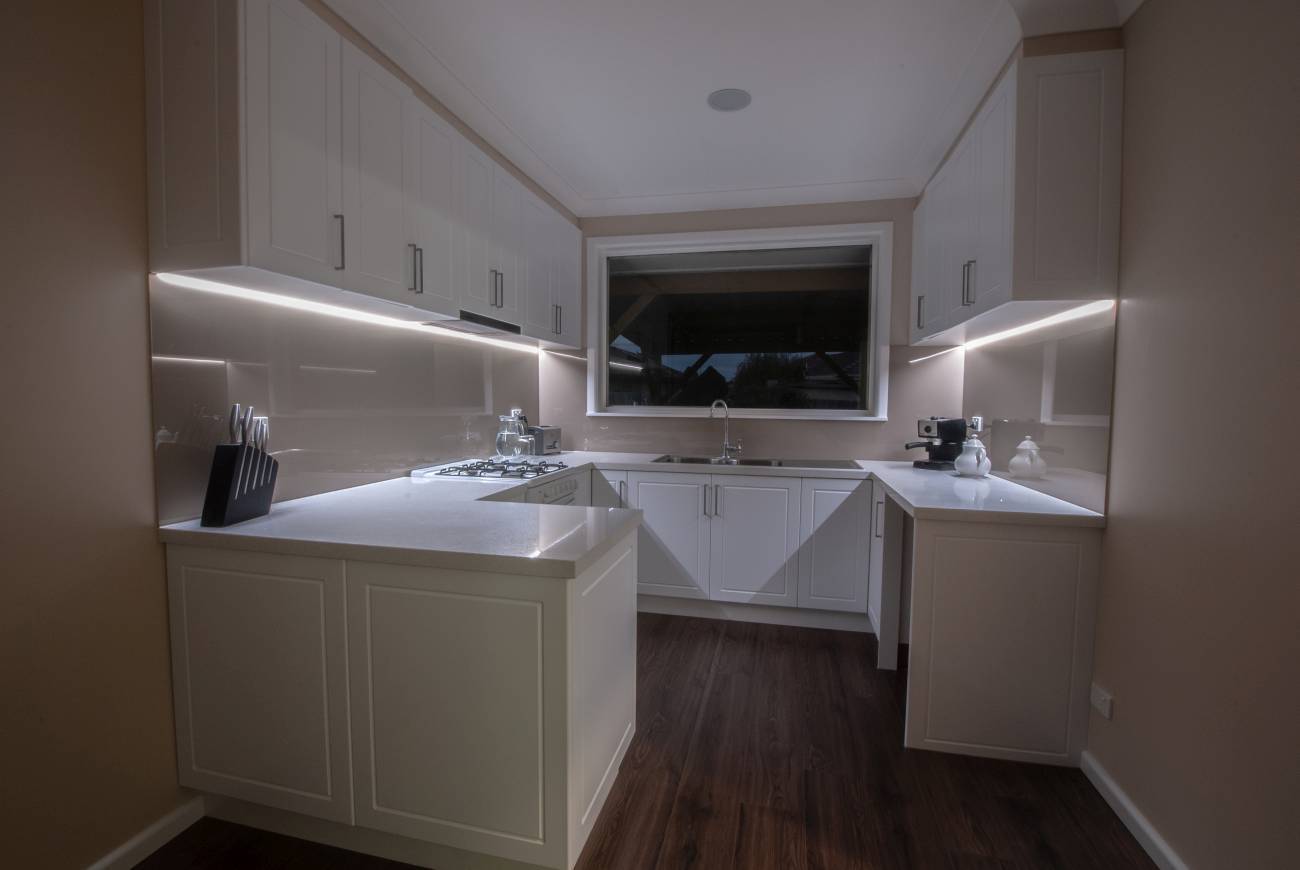 ARE GLASS SPLASHBACKS JUST FOR THE KITCHEN?
Absolutely not!
From the kitchen to the laundry, from the stove top to the bathroom vanity, glass splashbacks are incredibly flexible and functional and can be cut and fitted to almost any space you desire.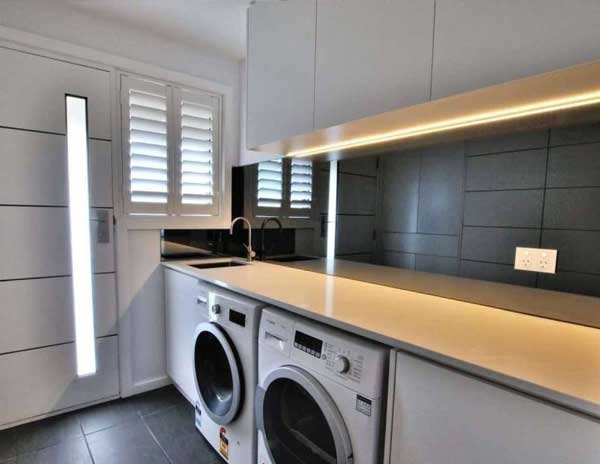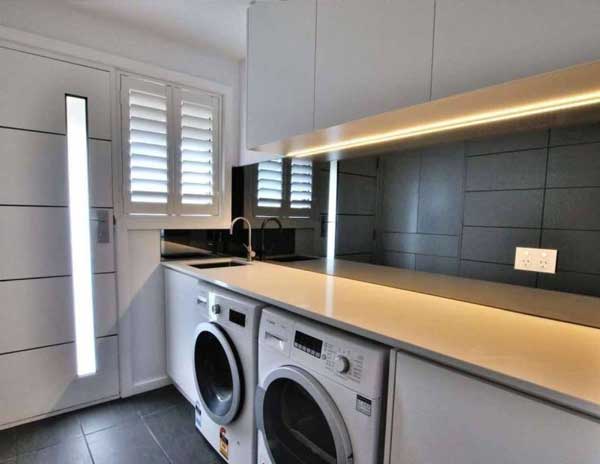 Based in western suburbs of Melbourne, Famous Frameless cover all of western and northern suburbs, including Niddrie, Essendon and Preston.

Famous Frameless serves Northern & Western suburbs of Melbourne and are happy to help.
Tell us about your project below