Framed vs. Frameless Shower Screens
Why is everyone shifting towards frameless shower screens? Are they worth their price? These are common questions that you will have when you want to revamp your bathroom or build a new one.
Frameless shower screens improve the overall aesthetics of the bathroom. The unobstructed view of tiles, open and airy ambience, and a little collection of dirt and mould are shifting the trend favouring this variant.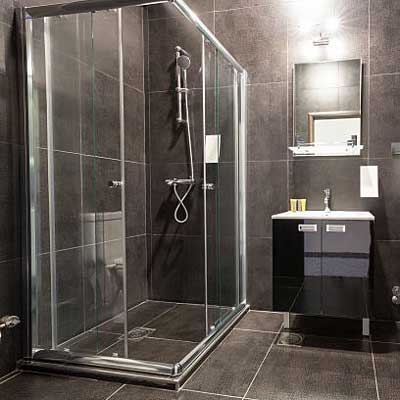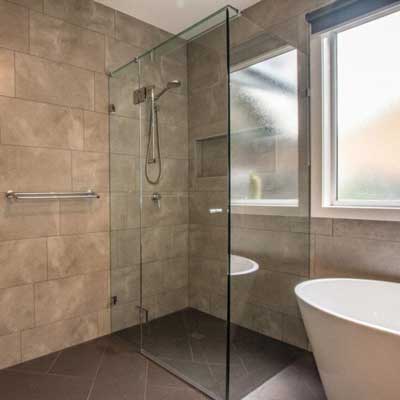 There are several differences between the framed and frameless variants. Of course, the final choice depends on your budget and your personal preference, but you should be aware of the core differences between the two types of shower screens.
Let us start with a quick introduction to frameless screens and then dive further into the differences.
Frameless Shower Screens
Frameless shower screens are built from a thicker glass than the others. These shower screens don't require any frame and are held by robust metal brackets available in a variety of finishes. Silicone caulking is also used to eliminate water leaks.
The price of frameless shower screens depends on various factors, such as:
the total amount of glass required

type of glass (standard clear / low-iron / patterned)

hardware finish

access and job complexity

inclusion of a header 

upgrades that include specialty hardware,

protective nano glass coating

, and other customisations
Frameless shower screens are used in bathrooms to give them a nice, pleasant, and luxurious look. 
Difference Between Framed and Frameless Shower Screens
There are several differences between framed and frameless shower screens, but we will discuss the most important one. 
STYLE
There are several style options available in both the variants. However, frameless screens are the trend right now.
The most popular design in the framed screen is the sliding screen, where the door slides in a track. This particular design is not available in the frameless variant.
With frameless screens, you can also go for the two-door design that hinges in the outward direction. Apart from that, you can opt for several other variations that pivot and swing in a particular direction. 
With the frameless variant, you get more glass to customise the design and style even more. 
Framed doors come with large metal edges, so they depict a more traditional design. On the other hand, if you are going for a more modern look, you should opt for the frameless variant.
MATERIAL
The core difference between both styles is the thickness of the glass sheet. Framed doors use a thin glass sheet (4-6mm) and an aluminium frame which stops it from bowing. The frame comes in different colours.
A relatively thicker, 10mm glass is used in the frameless style. All the hinges, handles, and other elements are attached to the glass by clamping on.  The shower screen door incorporates a rubber sweep at the bottom to prevent the water from flowing out.
INSTALLATION
When it comes to installation, a frameless screen requires a lot more precision. All glass should be to be measured and cut to size, allowing for imperfect floors and walls. Care needs to be taken during handling and installation, as the edges are exposed. Moreover, all gaps must be caulked with silicone to prevent leaks.
Framed doors require a less labour-intensive installation. The glass panel is thin and light, and the aluminium frame makes it easy to install anywhere.
OVERALL MAINTENANCE
Framed doors work on track. This track is susceptible to the collection of water, mould, and mildew. This makes the cleaning process quite challenging. Also, after some time, the frame gets water spots that require regular and extensive cleaning.
With the frameless style, the problem of water spots and mildew is removed. All you need to do is clean the glass panel!
Benefits of Framed Shower Screens
Framed shower doors provide more stability. The aluminium frame guards the glass sheet and reduces the chances of shattering. It also elevates the durability of the whole structure.
Framed doors can be easily installed as they are less bulky and more portable. You can hang them over any material and start using them.
Drawbacks of Framed Shower Screens
High chance of injury with limited motion
The doors offer a lower range of motion as they open only outward, which may increase the chances of injury. 
High Maintenance
The doors offer a lower range of motion as they open only outward, which may increase the chances of injury. 
Outdated Look
They are challenging to maintain as you have to deal with rust, mould growth, and water spots.
Advantages of Using Frameless Shower Screens
A PLETHORA OF STYLES
Frameless shower doors are available in plenty of designs as they provide several styles, sizes, and configurations.
EASY TO MAINTAIN
Frameless shower doors are more comfortable to maintain and clean. No frame collects debris and promotes the growth of mould due to moisture.
MODERN AND SPACIOUS LOOK
They greatly influence the look of our bathrooms. The design provides an airy and open ambience which further gives a spacious look to your bathroom.
BETTER RANGE OF MOTION
You can swing the door in the outward or inward direction. This provides a better range of motion and ease of use.
DURABLE
10mm glass panels are more durable because they undergo a special treatment that makes them stronger. After completion of the treatment, the glass becomes shatter-resistant, making it long-lasting. 
The Bottom Line
From the above information, we can conclude that a frameless shower screen is a better option in the contemporary world because it gives a spacious, pleasing and luxurious look, especially with modern finishes and backgrounds. 
Though they are quite expensive compared to framed shower screens, they are better quality, easy to maintain, and have great longevity. We often hear from successful people that one should never compromise with the quality of products one uses. The products should not just be low priced, but should also be long-lasting and easy to use. 
Disclaimer:
All data and information provided in this blog is for general reference and does not constitute specific construction or interior design advice. Famous Frameless Pty Ltd does not have any liability for any errors or omissions in this blog or any losses or damages arising from its display or use.
Famous Frameless serves Northern & Western suburbs of Melbourne and are happy to help.
Tell us about your project below